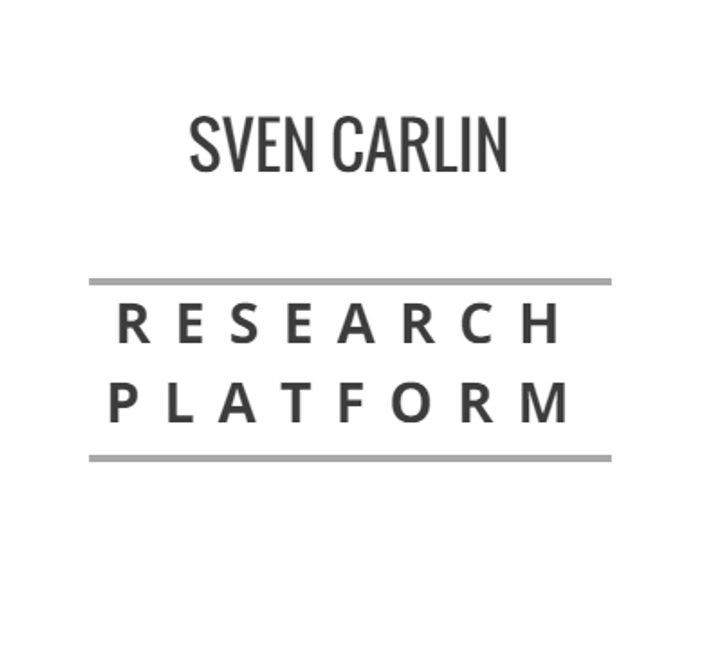 Stock Market Research Platform
In depth stock analyses focused on where others don't look (great long-term growth businesses, value mispricings, emerging markets, commodities…) with a clear risk and reward analysis!!
If I would have to describe my Stock Market Research Platform in one sentence it would go like this:
"I am looking for businesses to own that will deliver good long-term returns while minimizing risk in the form of permanent capital loss or low returns – thus own quality businesses, bought at a fair or even great PRICE with the goal being to COMPOUND at the highest possible long-term annualized rate"
How do I go about finding such businesses?
It is simple, I just turn as many stones as possible so I can find a few good businesses that deserve to be closely followed and might fit my investing criteria at some point in time.
Let me share my:
Research Process
Investing Strategy
The Price of The Research Platform & 28 Day Refund Policy
How Does My Research Platform Work
A Little Bit About Me
Here is a video explaining it all:
Research Process
Since I started my research platform in May of 2018, I have looked at thousands of businesses from many sectors and countries. Here is an overview, just to name a few sectors and countries that have been researched in depth, stock by stock, and many are still closely watched:
Copper, solar, food, fertilizers, Argentina, Brazil, China, The Netherlands, nickel miners, steel producers, aluminium, organic food stocks, Austria, gold miners, Russia, natural gas, iron ore, telcos, retailers, emerging markets, paper stocks, airlines, chemicals and many other stocks (now doing global small caps - Jan 2022) that don't fit a sector and sectors that I haven't mentioned.
In this copper sector overview (free preview) you can see how I looked at every copper miner and estimated future supply and demand movements for the metal to assess the risk and reward of holding copper stocks where we did really good from 2018 till the end of 2020. By looking at the whole sector I found two businesses offering better quality and would do good no matter what happened in the copper environment – a good business is what I call 'margin of safety investing' and in combination with a positive structural trend in the form of growing demand for copper, it usually leads to great returns.
I am currently (January 2022) researching every small cap stock on the MSCI World Small Cap List. Here is a video about the top 50 that I did and showing what really worked when it comes to investing in small caps and what I am looking for, you also have my notes on the 50 stocks. My goal is to find a few good businesses that I can learn more about, and perhaps invest in.
It is a lot of work, but don't worry, it is all summarized in my excel sheet where I cover the key businesses that I sourced from the above research (table snip from May 2021). The top lines of the sheet are reserved for what I think are the investments offering the best risk and reward opportunities at the moment (you can call it stocks to buy list, but the key is that you understand the risk and reward and see how it fits your financial goals and portfolios). I also discuss those in my monthly updates that include and overview of the current risk and reward for various sectors, countries and the mentioned specific investments.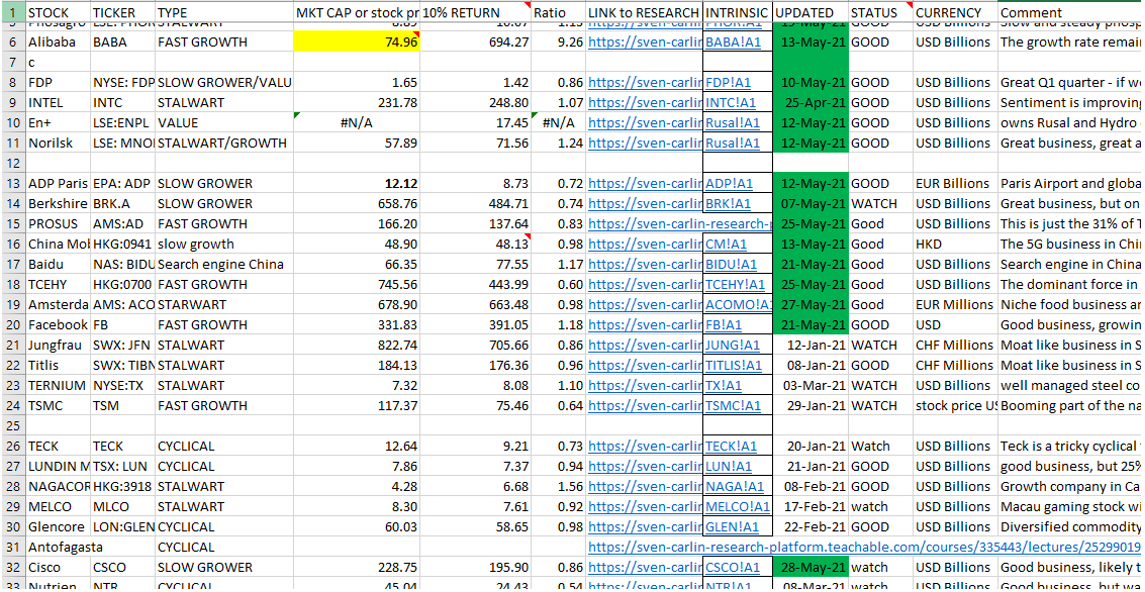 Sven Carlin Comparative Stocks List

My goal is to find good businesses to follow, put on my covered stocks list, and consequently constantly improve the comparative covered stocks list which is the core of what I do. I focus on learning as much as possible about the businesses I consider good enough to fit my portfolios in order to understand the investing risk and reward in the best possible way.
The above table, that you see only in part on this picture, (May 2021 snip) is the core of what I do and is constantly updated. Each covered stock position has its own intrinsic valuation table where I assess various scenarios for a business and get to an intrinsic value that is compared to the other companies on the list. That valuation is compared to a value that could most probably offer a long-term 10% return and that is then compared in a column for the whole list.
There is a two page summary for each covered stock that gives you a quick risk and reward input for each investment idea.
I listen to conference calls and update on earnings and important business news.
Cisco stock analysis is an example with free preview of how I do what I do.
My Investing Strategy
I have done well investing wise over the last 20 years and I could summarize what worked with the following:
Finding a business that I really like owning at a good price!
Whenever I found a business where I was happy just being an owner, thus owning the business for what it is no matter what the market thinks of it (dividends, earnings, business growth), more often than not, the market would see the benefits of ownership and price the business very differently over time. That worked for me with frontier market businesses in 2002 in Croatia, tourism stocks in 2010-2012 in Europe, commodity & solar stocks in 2018-2020, Berkshire at a PE ratio of 10 in March 2020 and many more.
Having a long-term value perspective across these normal stock market cycles is one of the key values I give as I try to explain the risks to avoid when the markets are exuberant and explain how the long-term rewards outweigh the risks when the markets have negative sentiment towards something.
To find good risk reward investments, I look at hundreds of businesses per year, follow about a hundred businesses to know where those are in the normal business cycle, and have a dozen that I watch really closely on my covered stocks list that are currently trading close or below their intrinsic values.
28-DAY MONEY BACK GUARANTEE
Of course, we are talking about money, investments, your life and not easy to make life decisions.
Therefore, there is a 28-DAY MONEY BACK GUARANTEE. You can check everything, be a full member and see how what it do might fit you (it is definitely not for everybody). If you feel it is not for you, just send me a message and I will refund you immediately (easily done on the platform or here with form or email).
The 28-day money back guarantee gives you exactly what I focus on when looking for investments. I look for low or no risk and immense upside which is pure value investing: LOW RISK EQUALS HIGH REWARD.
Therefore, feel free to check my platform, my core research and get a feeling of my research platform process where I usually send an email twice a month about updates, new research, market overviews and comments. See if it is for you, ask me questions here if you need more specific details.
How Does The Research Platform Work
First, don't get overwhelmed by the content on the platform, there is more than 4 years of work there and I keep the work on the platform for reference. However, the important is summarized on top of the research platform with the core covered businesses that are also listed in the comparative stock list with links to the research for each business..
You can check the curriculum below but the core of the platform is the one Excel sheet with all the covered stocks and links to research.
I usually send an email twice a month, or sooner if there is something important, and update you in summary on the research I have done where you can immediately decide whether that specific research could be valuable for you or not. Then if you are interested in the details of something researched, you can enjoy reading my reports.
The goal of the research platform is to closely follow good businesses, understand the risk and reward so that you can see whether those fit your portfolios or now.
Here below you have the curriculum that gives some insight into how things work.
My Long-Term Investing Strategy With More Detail
I could summarize my investing strategies with the following factors:
Long-term investing returns are perfectly correlated with the underlying performance of the business. Compare the price with the value of the underlying business and investing becomes easy.
Hyperbolic discounting – The market focuses on the short-term while it has no idea how to price things that will happen from 2 to 10 years down the road. Huge advantage for us.
Difference between risk and uncertainty – the market doesn't know the different between risk (risk of permanent capital loss or very low returns) and uncertainty (not knowing the future. For example, if there is uncertainty whether the company will grow 10% or 20%, the market assumes it is risk. Value investors consider 10% and compare the conservative 10% to the stock price. Very simple.
First think as a business owner – if you are happy owning a business at that price, then what happens next with the stock price is irrelevant. If it goes down you buy more, if it goes up, well, it went up. This is perhaps the most powerful tool when it comes to investing – but you need to think as an owner to use it.
Focus on risk – as would Munger say, avoid losses and the rest will come by itself.
Here is a bit more on the subjects:
What has worked the best for me over the last 20 years was buying businesses and being happy for what they offer as a business. By this I mean buying a stock, that represents a part ownership in a business and being happy about owning it for the dividends, growth and value that the business creates over time. The key is to completely disregard the stock market and think of the business as a pure business owner – imagine there are no stocks traded, no ticker prices going up or down, just business ownership.
With such a focus, you can then take advantage of, as Benjamin Graham calls it, 'the manic-depressive stock market', that is either exuberant or pessimistic, there is no in between for the market. This is where the biggest advantage lies for rational long-term focused investors.
Then it is about being a patient business owner, and simply wait for the market to reward us with even lower prices so we can buy more of the good out there or with extremely high prices where one can say enough is enough and accept the market's exuberant offer by selling.
Perhaps the biggest value I offer comes from hyperbolic discounting. The market always gives the most value to current news and gives the biggest weight to the latest happenings and expectations.
For example, in 2018, the market had a very bad sentiment for anything related to solar stocks because it was thinking how solar stocks will fall due to lower renewable subsidies in China. The market completely overlooked the growing structural trend related to the industry. All a rational investor had to do is to find a good business, buy and hold until the market turns from pessimistic to exuberant. I bought Scatec Solar.
So, I look for quality business, with positive business tailwinds, hopefully a margin of safety and trading at a fair price. To find such businesses I go through lists, like I looked at all stocks of the Solar ETF in 2018 to find the above.
It is a long-term process, I try to narrow it down to the core concepts for my platform, so feel free to check whether it might add value to you.
About Sven Carlin
Just a little bit about me, I started investing in 2002 and constantly expanded my knowledge about investing. I was awarded a Ph.D. in 2014 for Modelling Emerging Market Stocks Risk, afterwards I was an assistant professor of finance and accounting at the University of Applied Sciences of Amsterdam, before that a data researcher at Bloomberg and since 2018 a full-time researcher at the Sven Carlin Research Platform.
I still enjoy educating people about investing and therefore happy to make a few videos per week for educational purposes on YouTube.
I am also a book author, Modern Value Investing, where I synthetized, the knowledge related to Value investing.
If you have any further questions, feel free to contact me, but here are a few of the frequently asked questions.
Check it out, and then see whether this might add value to your life by saving you research time, giving you more interesting ideas to compound your wealth or just maybe offer a different perspective on finances than what you might find in mainstream media.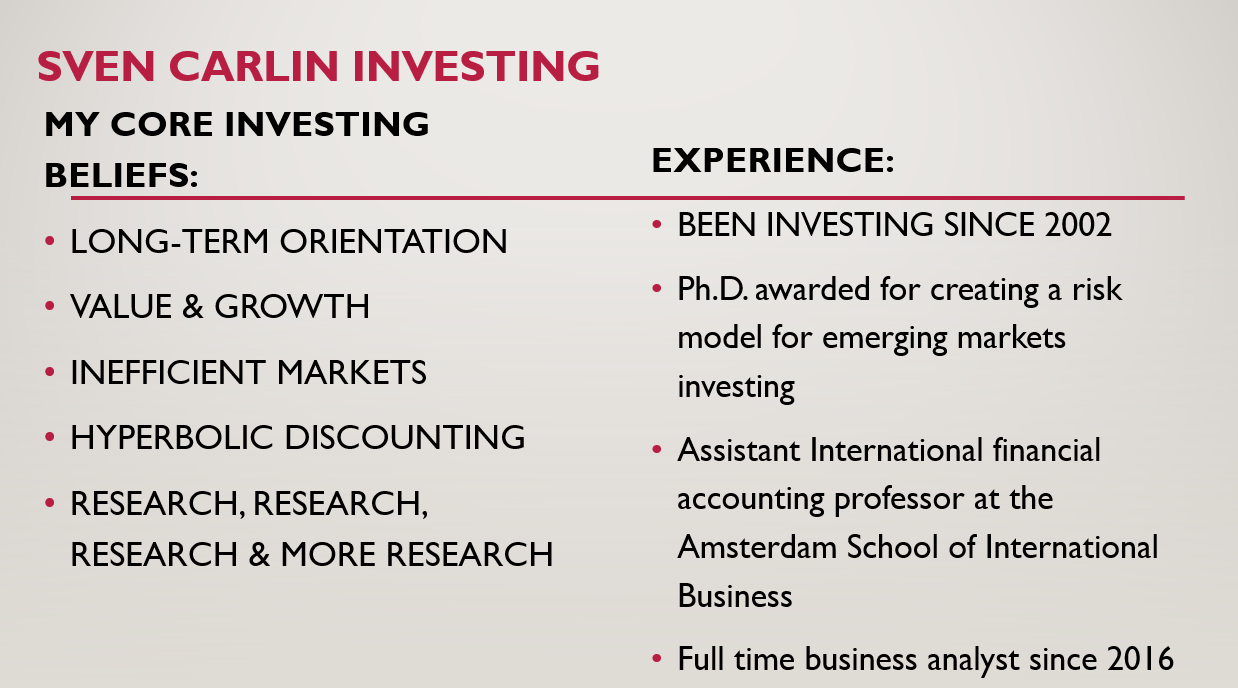 Your Instructor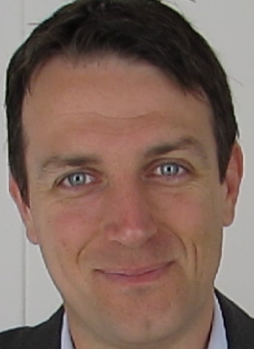 I am passionate about investing and research. I share my investing insights on my YouTube channel but when it comes to investing you can't really tell everything in videos.
About me:
- Full-time independent investment researcher
- Book author: Modern Value Investing
- Ph.D. awarded for a real risk value model on an emerging market
- Passionate about sharing and helping people in making their financial decisions - blogger, YouTube, books, courses
- I have been passionately investing for 20 years now and my common sense principles have led me to achieve satisfying investment returns (read - double digit yearly average - high teens).
Past:
- Accounting professor at the Amsterdam School of International Business, part of the University of Applied Sciences of Amsterdam, The Netherlands
- Researcher at Bloomberg, London, UK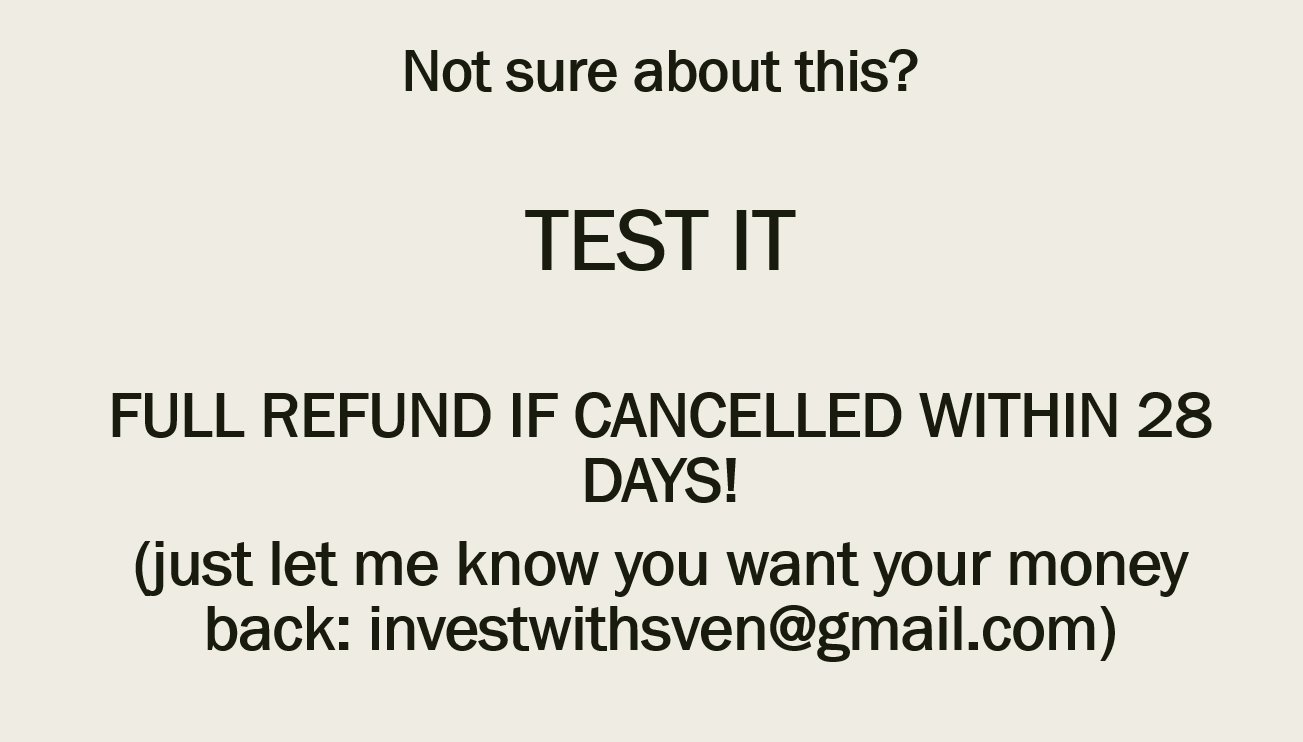 Frequently Asked Questions
How does it work?
On the top of the platform curriculum there is the covered stocks list and the individual research on the covered stocks. When I update on a specific business I send an email. This should give you enough knowledge to help you to make decisions for your own portfolios.
What if I am unhappy with the course?
We would never want you to be unhappy! If you are unsatisfied with your purchase, contact us in the first 28 days and we will give you a full refund.
Let me do the heavy lifting/research for you! (28 day money back guarantee!)
Sven Carlin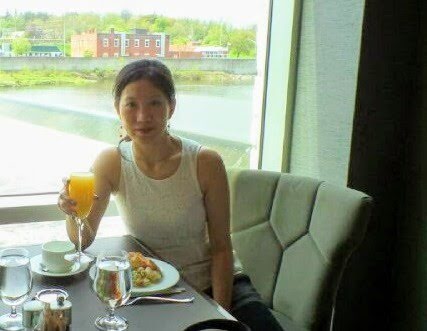 ""My name is Emily. For years, I have envied the idea of above average investment returns, yet like many, I can't seem to find the time to do due diligence myself. Reluctant to settle, I came across this research platform. I now can see one day I will join many elite investors, reach financial freedom, and enjoy quality time with my two kids and husband without worrying about our finances. With consistent higher investment returns, I could retire 5 or even 10 years sooner!
As a finance professional myself, I found Sven's stock analysis is always built on fundamentals and vast data. His research is exhaustive. When he researches the stock market of one country or one sector, he looks at EVERY SINGLE stock within. Combining Sven's YouTube channel, his book as well as this research platform, Sven has provided an excellent and comprehensive knowledge well to help me to make investment decisions without devoting hours upon hours of ground work.
Thanks Sven for your great work!"

- Emily Wang