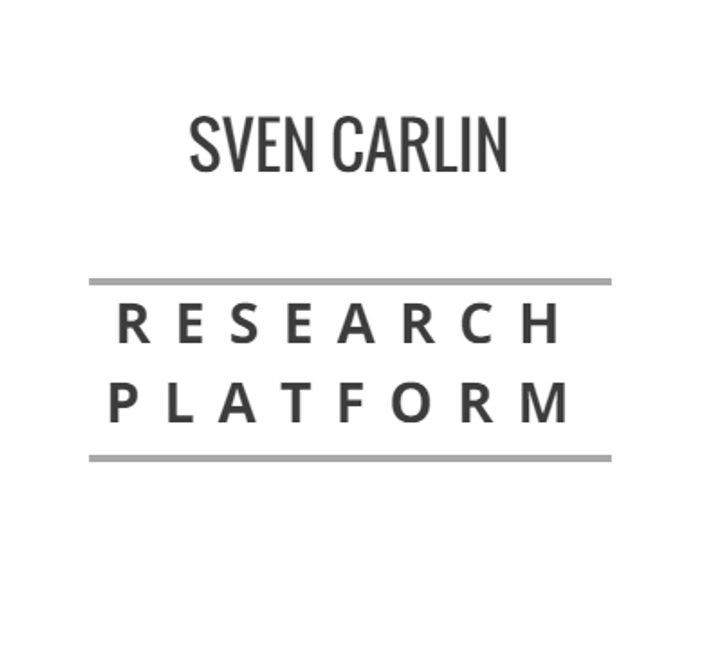 Stock Market Research Platform
In depth risk and reward analysis on various investment theses, from sectors to individual businesses with a clear explanation that should help you in your investment decision making process!
My research platform is very simple:
There are my research investment theses and investing courses that you can purchase individually but if you want it all in one place, plus all what I will do next, you have it here with a yearly subscription.
The investment theses and individual stock research reports focus on explaining the risk and reward so that you can see how that fits your investing situation and goals.
The goal of my work is to make investing more approachable compared to the ivory tower that is Wall Street, so that you can make better informed financial decisions. By focusing on the risk side of things, I try to share what Wall Street doesn't.
The core of my educational content is to explain how to better understand the investing process while the goal for the research reports is to best explain the investing risk and reward.
We are all different and have different risk tolerance levels and different investment goals, thus I can't tell you what is a buy or not, I can just do my best to give my opinion so that you can see how it fits you.
My Money, Disclosure Requirements
As an analyst I am required to disclose my ownership position in relation to the analysis so I disclose all that I do on this research platform. This is not intended to be any kind of financial advice or portfolio management service, it is just there to provide maybe more context to the educational part, research and at the end, like everything else, it is just my opinion. In that light, I manage the following:
Model Portfolio - Launched in 2018 when the Research Platform was first launched. The strategy is to look for businesses to own globally and be mostly fully invested. There is a small monthly addition made and that is usually invested each month and it is an interesting exercise in saving, investing, buying through thick and especially thin, long-term attitude and a global investment strategy. I consider this an educational experiment too.
Sven Carlin Money - From January 2023 I have decided to invest 50% of the revenues I make from this Stock Market Research Platform and create a vehicle so I can reach my financial goals and build my financial freedom and independence vehicle. I disclose everything I do, but I wish this to be independent and personal, and thus there is no pre-set investment strategy. When I do something, I'll disclose it.
Notifications
That's it, I won't make any promises. When I have something to say or I update something on the platform, I will notify you (working on some phone notification, update you on the progress on the top thread of the platform, soon I hope). For now emails work.
Pricing
The price of the yearly subscription is $499 plus local taxes on digital goods (VAT in Europe, Sales Tax etc.). It is a yearly recurring subscription where you can cancel renewals anytime. Of course, as the content and research compound, I'll be increasing the yearly price but once you join, your yearly price is fixed forever.
I think it is valuable to be subscribed for those who want more context to the investment theses and also, not even counting the old content that you get all included, if I do one new thesis ($199) and 3 stock analyses a year ($99), it should be worth your money to be subscribed here.

NO REFUND POLICY
Because of the nature of my work, where really a lot of work goes into researching, developing and writing-up an investment thesis, I don't give refunds. The theses are written in a way that those should provide value at any point in time. If you want to see my work first, you can purchase an individual thesis or stock analysis. If you like what I do and want to join the Research Platform, each individual research report also has a discount coupon code in the amount of the price paid, so when you upgrade to the full Research Platform, what you already paid for one research report is deducted from your initial Research Platform payment.
If you don't like the report you have read, you lost $99 or $199 bucks, well, that's life. If you can't lose $99 bucks, please don't go around shopping for investment research.

For questions, please contact me here: [email protected]
Disclaimer: the information herein is not financial advice. All the information provided here is for education and informational purposes only, without any express or implied warranty of any kind, including warranties of accuracy, completeness, or fitness for any particular purpose. The information contained in or provided from or through this website is not intended to be and does not constitute financial advice, investment advice, trading advice or any other advice. The information on this website and provided from or through this website is general in nature and is not specific to you the user or anyone else. You should not make any decision, financial, investment, trading or otherwise, based on any of the information presented on this website without undertaking independent due diligence and consultation with a professional broker or financial advisory.